Cara Download Video Youtube to mp4 dengan Telegram
Mau tahu cara download video youtube to mp4 dengan telegram secara praktis dan instant tanpa aplikasi tambahan, YA hanya memakai telegram untuk download media dari youtube, twitter, instagram, dan audio dari soundcloud. Bisa dibuat list untuk di download nanti kalo ada wifi. Dan file akan tersimpan di telegram cloud yang bisa sobat download kapanpun sobat mau. Link tidak akan expired seperti kalo sobat download dengan cara lain. Tanpa aplikasi tambahan hanya telegram. Baca sampai habis ya biar gak gagal paham…..
Daftar isi :
Pendahuluan
Secara default media audio dan video di web dan aplikasi berbagi media seperti youtube, instagram, twitter, ataupun website musik soundcloud, tidaklah mengizinkan kita untuk mendownload audio maupun video secara langsung dari aplikasi maupun web mereka.
Memang ada cara baik dengan website pihak ketiga ataupun aplikasi yang memungkinkan kita untuk mendownload media dari web medsos yang saya sebutkan di atas yang pernah saya share di artikel ini dan download dari instagram disini. Jika mungkin sobat merasa kurang praktis, repot, ribet apalagi jika harus pake aplikasi tambahan yang malah memberatkan android sobat.
Di artikel ini saya akan memberikan cara praktis untuk mendownload media audio maupun video dari youtube, twitter, instagram dan soundcloud dengan telegram.
Sekilas Tentang Telegram
Telegram dikembangkan oleh Telegram Messenger LLP dan didukung oleh wirausahawan Rusia Pavel Durov. Kode pihak kliennya berupa perangkat lunak sistem terbuka namun mengandung blob binari, dan kode sumber untuk versi terbaru tidak selalu segera dipublikasikan, sedangkan kode sisi servernya bersumber tertutup dan berpaten. Layanan ini juga menyediakan API kepada pengembang independen. Telegram diklaim aman, terenkripsi, ringan di hp dan ramah memory internal, dengan system cloud sehingga bisa di buka di banyak platform secara bersamaan dengan satu akun. Dan hebatnya lagi fitur yang paling saya suka adalah telegram bisa dijadikan penyimpanan cloud, kita bisa menyimpan file apa saja unlimited dibatasi cuma sekali upload file tidak boleh lebih dari 1 gb.
Bot Telegram Untuk Download Media
Telegram memungkinkan kita membuat akun robot yang bisa melakukan tugas tugas tertentu. Kegunaan bot telegram beragam dari aplikasi pengisi pulsa, penjawab chat otomatis untuk jualan onlen, dan banyak lagi. Trik kita kali ini pun memanfaatkan bot telegram untuk download file media dari situs youtube, twitter, instagram dan soundcloud yang di simpan di telegram cloud kemudian di kirim lewat chat pada kita, sehingga memungkinkan kita download dengan mudah, semudah kita mendownload file dalam chat percakapan.
Bot Yang Akan Kita Gunakan
1. get media bot
GetMediaBot Supported sites:
instagram.com
youtube.com
twitter.com
facebook.com
soundcloud.com
? Now send your link, An example:
instagram.com/p/xyz
facebook.com/[page]/videos/xyz/
youtube.com/watch?v=yvz
twitter.com/[accountName]/status/xyz
soundcloud.com/[accountName]/xyz
Bot getmediabot diklaim support 5 situs yaitu youtube, twitter, facebook, instagram dan soundcloud. Akan tetapi setelah saya coba cuma 4, bot belom bisa download media dari facebook, akan tetapi sudahlah trik kita kali ini adalah fokus pada download video youtube to mp4. Download video dari facebook insha allah akan kita share di lain postingan.
2. Bot utubebot
Utubebot I am the Best Video Downloader with MP3 Conversion support.
To search videos use @utubebot inline mode.
Bot ini hanya support youtube saja. Akan tetapi mendukung banyak kualitas unduhan dan mendukung download audio format.
Langkah langkah Download Media Lewat Telegram
Syarat utama trik ini tentu saja di smartphone sobat harus terinstal telegram, bisa aplikasi resmi ataupun tak resmi macam plus messenger, bgram seperti yang terinstal di hp saya, yang penting menggunakan API telegram sebagai backend. Silahkan cari di playstore telegram messenger, atau klik link ini untuk download dari playstore, jika sobat menggunakan android.
Saya anggap sobat sudah menginstal telegram dan mendaftar dengan nomor hp sobat, oya telegram juga tersedia untuk ios, pc berbasis windows MacOS maupun linux. Di antar muka telegram silahkan sobat klik pencarian, lalu sobat cari @getmediabot
Lalu sobat klik tombol /start untuk memulai bot.
Silahkan sobat buka aplikasi youtube , twitter, facebook atau instagram untuk mencari media video yang ingin sobat download.
Dari aplikasi sobat bisa copy link, send atau share link ke telegram, sobat share ke bot @getmediabot yang di langkah sebelumnya sobat start
Nantinya akan ada balasan dari bot berupa media yang sobat inginkan, silahkan sobat buka. Oh ya, secara default telegram tidak menampilkan media di galeri sobat, telegram menyimpannya di cache. Sobat bisa menyimpannya ke galeri dengan klik tiga titik di atas pada media player telegram. Kemudian klik simpan ke galery.
Untuk bot @utubebot caranya hampir sama dengan cara diatas, cuma copy link kemudian paste di telegram bot. Cuma bedanya hanya support youtube.
Youtube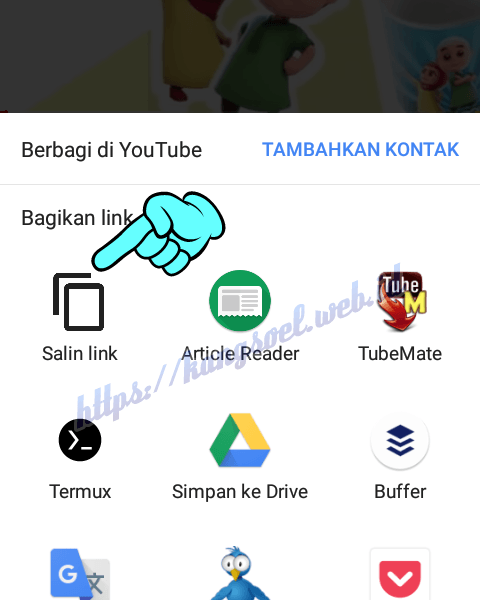 Twitter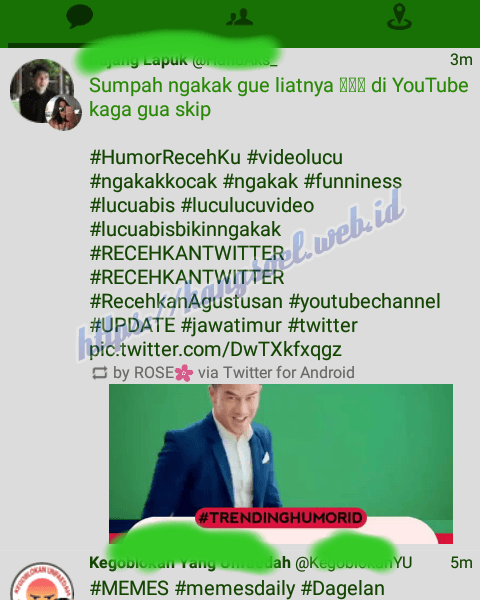 Instagram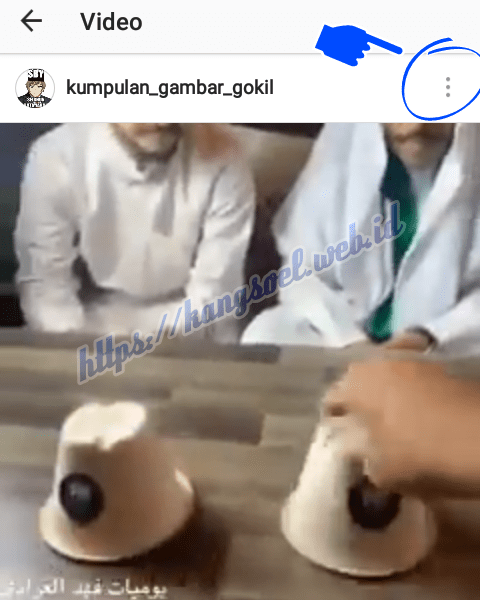 Soundcloud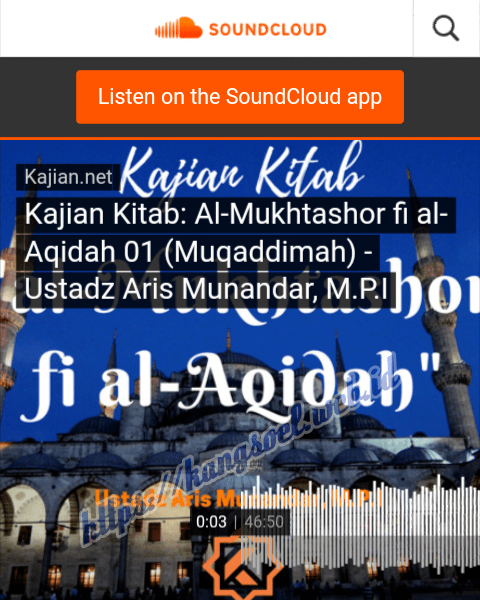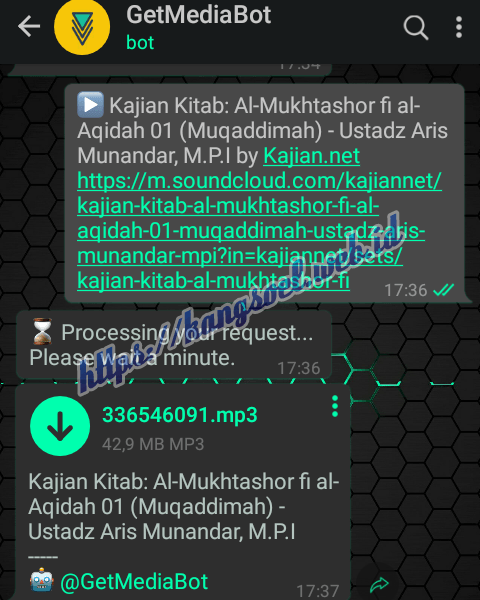 Mudah bukan, cuma share ke bot lalu bot akan mendownload untuk anda ,sobat bisa re-share, forward atau menyimpannya ke galeri. Kalo masih bingung simak video ini.
Disclaimer:

Kami lepas tanggung jawab apabila trik di atas di gunakan untuk download hal hal yang berbau kriminal, pornografi ataupun melanggar hak cipta.

Kami menulis artikel hanya untuk pembelajaran, selanjutnya terserah anda.
Kami berharap artikel ini membantu Anda download video dari social media dengan telegram.
Jika Anda menyukai artikel ini, mohon berlangganan mailing list untuk mendapatkan update langsung ke inbox anda, atau sobat bisa juga berlangganan di social media kami. Oh ya silahkan subscribe channel telegram kami untuk mendapatkan update terbaru.
Terima kasih telah berkunjung.